Peter Jay Sharp Center for Opportunity
Peter Jay Sharp Center for Opportunity
89 Porter Ave
Brooklyn, NY - 11237
718-417-2500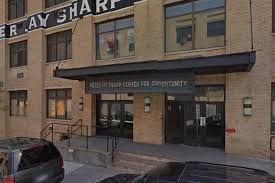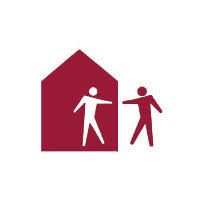 Care for the Homeless serves between 8,000 and 10,000 men, women and children annually and provides comprehensive care at 30 sites including soup kitchens, SROs, shelters, drop-in centers and street outreach programs in the Bronx, Brooklyn, Queens and Manhattan.
Our service delivery model is to provide care where homeless individuals and families congregate, and by partnering with host locations such as shelters and soup kitchens, Care for the Homeless is able to keep administrative and real estate costs low and provide critical health care on the front lines reaching those most in need.
Services are available for anyone in need of care at our **OPEN ACCESS clinics.
At all CFH clinics, services are provided regardless of ability to pay. Walk-in appointments are available. When the clinic is closed, please call 718-943-1341 (24-hour service provided).
For clinic hours and services available at each site, please call the number listed.


User questions and answers
Help our users find out more about Peter Jay Sharp Center for Opportunity.




Do you have an experience with Peter Jay Sharp Center for Opportunity? Let us know about it.
---
Add a review