Catholic Charities St. Ann Catholic Church
Catholic Charities St. Ann Catholic Church
26 Dogwood Trail
Debary, FL - 32713
(407) 797-1281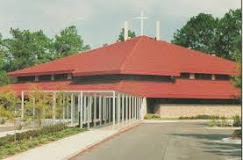 Family Stability Program:

The Family Stability Program has three goals: serve the working poor who experience a crisis and are seeking financial assistance to remain in their homes, provide important resources to people in need who are facing the threat of eviction or other crisis and provide services that are convenient for people in need to access.

Call this office for case management, which is provided by appointment only.

The Community Services Office offers a limited response to the community. We offer referrals to agencies which are better equipped to handle extreme cases.

Mission Statement: Annually, at St. Ann's all are invited to participate in our parish mission. It's a wonderful opportunity for the community to come together for reflection and rewal of our faith. The mission speaker will discuss a broad range of topics pertaining to our Catholic identity and help us to see how we can itegrate our faith more fully into our everyday lives.
User questions and answers
Help our users find out more about Catholic Charities St. Ann Catholic Church.




Do you have an experience with Catholic Charities St. Ann Catholic Church? Let us know about it.
Add a review