JFS Orlando The George Wolly Center
JFS Orlando The George Wolly Center
2100 Lee Road
Winter Park, FL - 32789
(407) 644-7593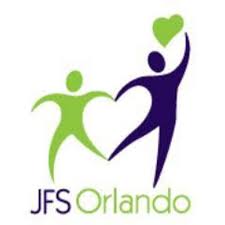 JFS Orlando provides social services and emergency assistance to struggling individuals and families throughout the entire Central Florida community. Our goal is to alleviate hunger and provide assistance to those in need. Our programs include:

Counseling, Growth and Development Program
Emergency Services
Family Stabilization Program (FSP)
Pearlman Emergency Food Pantry
Reliable Independent Drivers for the Elderly (RIDE)
Volunteer Programs


Office Hours

Monday-Thursday: 8 a.m. to 4:45 p.m.

Friday: 9 a.m. to noon

Saturday-Sunday: Closed
Pearlman Emergency Food Pantry Hours

Monday: 2 p.m. to 6:00 p.m.

Tuesday: 9 a.m. to 1 p.m.

Wednesday: 2 p.m. to 6:00 p.m.

Thursday: 9 a.m. to 1 p.m.

Friday-Sunday: Closed

Center for Counseling, Growth and Development Hours

Monday-Thursday: 8 a.m. to 8 p.m.

Friday-Sunday: Closed


Mission Statement: Jewish Family Services of Greater Orlando (JFS Orlando) provides services to stabilize individuals and families in crisis and enhances the quality of life across generations to all members of the Central Florida community. JFS Orlando was founded in 1978 as a human services organization based on the principles of community building, kindness, compassion, and concern for the betterment of our world. Our efforts are able to reach thousands of people each year thanks to vital community partners and their financial and in kind contributions, program development, and program delivery, as well as dedicated volunteers and their time and service.
User questions and answers
Help our users find out more about JFS Orlando The George Wolly Center.




Do you have an experience with JFS Orlando The George Wolly Center? Let us know about it.
Add a review